Our company "Earthworks Christinakis Michalis" is active in the field of earthworks for several years and serves consistently and professionally the whole prefecture of Lassithi, Heraklion and all of Crete. Our headquarters are located in the prefecture of Lassithi in Crete and we have undertaken to date a large number of public and private projects (all types of earthworks) throughout Crete.
We have a wide range of state-of-the-art machinery, excellently maintained, experienced staff who have the experience and know-how for anything related to earthworks and we provide our services at the most competitive prices on the market.
We offer you effective solutions in all types of earthmoving work such as excavations, demolition, rubble, rockslides, landscaping, road openings and all kinds of earthmoving work. We are able to undertake any work and if we are assigned and we serve immediately the entire prefecture of Lassithi, Heraklion and all of Crete.
Our goal is the immediate service of our customers as well as the quality of all the services we offer you at the lowest possible cost.
"If you are looking for a company that has great experience and expertise and has the necessary equipment for earthworks of all kinds, contact us."
---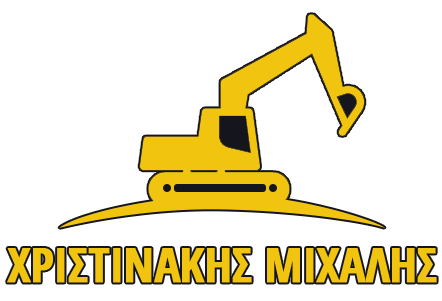 Χωματουργικές Εργασίες | Χριστινάκης Μιχάλης
Ίστρον - Καλό Χωριό | Λασιθί Κρήτης
Τηλ: 2841061911 Κιν: 6977658625